JUNE AUCTION
We have great news for you! Many of our wonderful partners have contributed a variety of auction items for you to take with you on your next adventure! All of the proceeds go towards enabling the ATCF to continue supporting incredible organizations around the world with their conservation work. Check out the auction below, and bid today! Online bidding will close on June 30th, 2019.
Please take a quick read through the auction bidding terms and rules. If you have any questions please contact us.
VISIT US AT OUTDOOR RETAILER IN DENVER! If you are one of the lucky ones heading to the Denver Adventure Connect, please join us on June 19th between 4:30-7PM to get an up close look at the auction items. RSVP now!
Thank you for your participation!
4-night stay for two guests sharing at Angama Mara in Kenya's Maasai Mara Game Reserve.
• Accommodation for four nights
• All meals & drinks (other than French Champagne and Reserve Wines)
• Driving safaris into the reserve
• Walking Safaris

Location: Kenya
Retail: $10,000
Donated by: Angama Mara
1 entry pass to the AdventureELEVATE conference. Join hundreds of other adventure travel and outdoor recreation professionals for 2020 conference.
Date and Location: To be announced!
Retail: $950
Donated by: Adventure Travel Trade Association
Three-night stay for two guests sharing at Volcanoes Safaris Bwindi Lodge in Uganda.
· Full board accommodation for 3 nights
· Internal road transfers
· All meals and drinks (premium beverages excluded)
Location: Uganda
Retail: $2,000
Donated by: Volcanoes Safaris
Convert A Briefcase & Compression Cube
This Checkpoint Friendly laptop brief works hard whenever and wherever you are. Complete with backpack straps when you need to be hands-free. Comes with 1 Converge Compression Cube that is a lightweight packing cube with an extra compression zipper for even more compression. So what are you waiting for?

Retail: $250
Donated by: Eagle Creek
No Matter What Rolling Duffel with Organizer
The No Matter What Rolling Duffle is built strong to tackle any adventure. This is the ultimate gear bag in an ultra-light package, built for maximum activity and durability. Included in this package is the 2-sided Cube Organizer that includes two separate compartments which is great for separating clean clothes from wet or dirty clothes or shoes.
Retail: $190
Donated by: Eagle Creek
Gift basket for 5-6 hydration bottles and/or tumblers in a Hydro Flask gift bag. TempShieldTM vacuum insulated stainless steel bottles keep cold drinks cold and hot drinks hot, hour after hour!
Retail: $225
Donated by: Hydro Flask
Five-day program for two guests for the Sacred Valley and Lares adventure to Machu Picchu. This is a journey through the ancient history, living culture and magnificent landscape of Cusco and the Sacred Valley of the Incas.

Location: Peru
Retail: $5,000
Donated by: Mountain Lodges of Peru
A 2-day catered camping raft trip on the Colorado River through Westwater Canyon. OARS strives for life-changing experiences and we're passionate about introducing people to our cherished rivers and wild places while showing people the best outdoor adventures of their lives.

Retail: $998
Donated by: OARS
Since 1987 ExOfficio has celebrated the traveler by crafting garments that allow you to experience the world unhindered. Thats why they create intelligently designed products with surprisingly tangible benefits that focus on one goal - " comfortable performance."

Retail: $500
Donated by: ExOfficio

Osprey Wheeled Travel Pack
This wheeled Buoyant Blue Unisex Carry-On Travel Pack is light and easy to take anywhere. This travel pack hits most US carry-on requirements and includes everything you need to stay organized, move swiftly wherever you go and roll confidently over challenging surfaces. Ozone 21.5 Ultralight
Retail: $230
Donated by: Osprey Packs
An adventure for two! Splashing through class V rapids, spotting moose and eagles in the woods, a gourmet lunch grilled on a riverside beach, waterfalls, rocky gorges, skilled Maine Guides… Join us for an unforgettable river adventure!

Location: Maine
Retail: $228
Donated by: Northern Outdoors
This Stanley Coffee Pack comes with 4 vacuum insulated coffee mugs with thermal lids that keep drinks hot for up to 7 hours and iced 30 hours. Also includes 1 vacuum French Press for all day-sipping. Lastly, a 2 qt thermos that is leak proof and fully packable, also BPA free is included.

Retail: $200
Donated by: Pacific Market International
Deluxe Trip to Rajistan India
A deluxe Hotel & Camp stay in Delhi & Jaipur with Elephant & Cuisine experiences.
Location: India
Retail: $3,000
Donated by: Ibex Expeditions
GRAYL® GEOPRESS™ Water Purifier
Ideal travel companion making 24oz of clean, purified drinking water -- anywhere in the world! Removes all waterborne pathogens (virus, bacteria, protozoan cysts) and filters out chemicals, heavy metals, and even microplastics.
Retail: $90
Donated by: GRAYL
3 Days/2 Nights at Zorro's Luxury Tent Camp in the Sierra La Laguna Biosphere Reserve. Sur. Zorro's Camp is on the property of a local ranching family that we have worked with for over a decade, and the camp highlights both the cultural and natural heritage of the Sierras.

Location: Mexico
Retail: $1,200
Donated by: Todos Santos Eco Adventures
Escape to a private island in Costa Rica's stunning Gulf of Nicoya for a 3 Day/2Night experience for two. Monkeys and exotic birds bounce around in the jungle surrounding your safari-style tent set in the warm tropics.

Location: Costa Rica
Retail: $1,470
Donated by: Greenspot Travel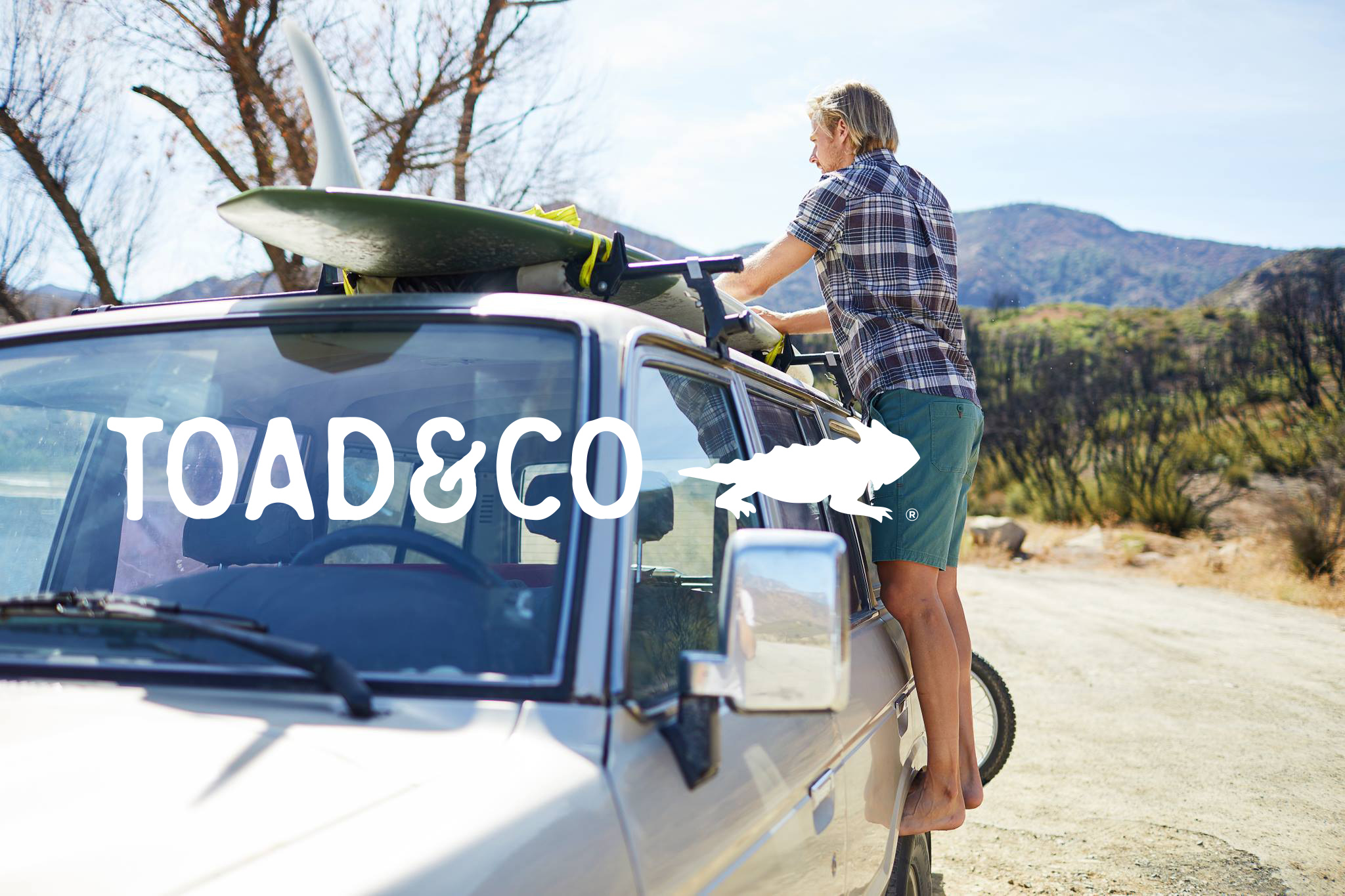 $150 gift card to Toad&Co. Look good, do good, and remember, every day is an adventure. Inspiring people to live their fullest lives through socially and environmentally committed clothes, that look and fit as well as they function, from the trail to the tavern and everywhere in between.

Location: Online
Retail: $150
Donated by: Toad&Co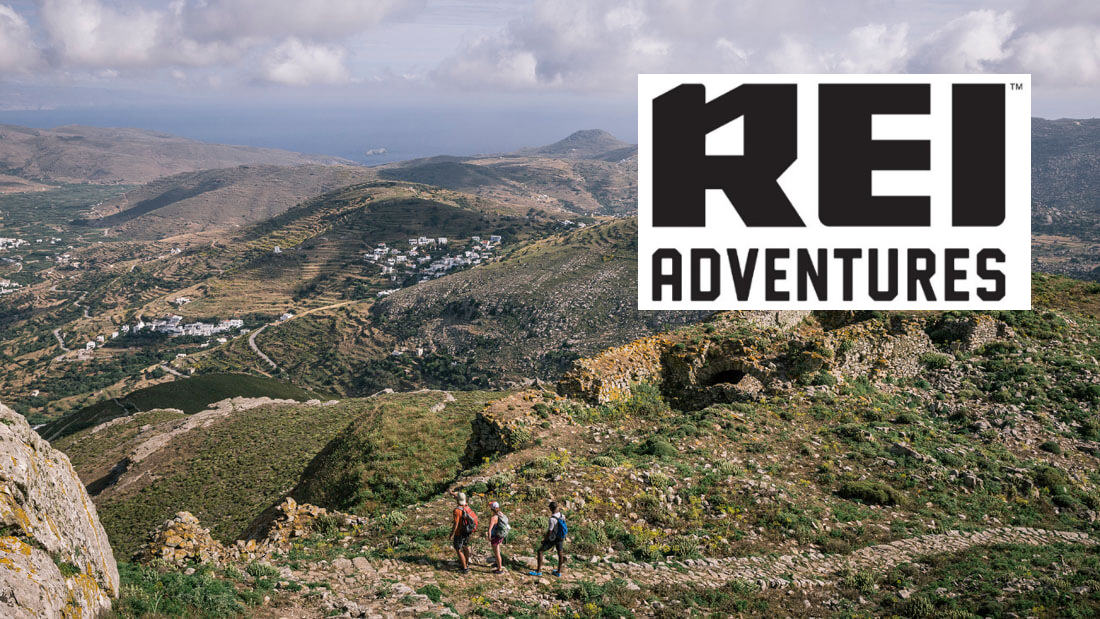 Beginning in iconic Athens and ending in picturesque Santorini, eight day trip for one spent hiking blue-domed, white-walled, beachy Greece makes for a spectacular adventure. Historic landmarks, whitewashed villages and hiking views worthy of the gods—Greece is as much a treat for the senses as it is soul food for the adventure-lover.
Location: Greek Islands
Retail: $4,199
Donated by: REI Adventures